In almost two decades of teachings, thousands of seekers have met Shakti in public talks and retreats.
"We are one Being in many forms,
like a diamond reflecting itself
in every facet".
What I experience most in retreats is the burning of conditionings. Then the "oneness" of unity.
The Self comes closer and closer, I watch parts of the ego dissolve.
Daniela

(Italy)
holistic therapist
When I experienced Shakti's retreats, I felt like I had found what was missing on my spiritual quest. Her teachings and presence during the perception exercises have been particularly powerful for me in changing how I see the world and my own life circumstances.
Lubaina

(United States)
holistic therapist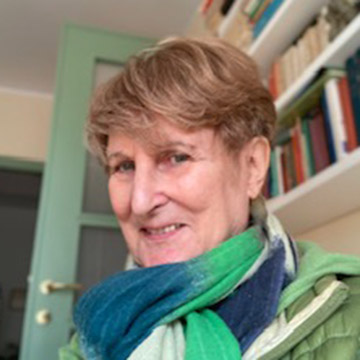 Shakti's work and words have nourished and sustained me from the very first moment, acting deep within. They turned my worldview upside down and fertilized the desert of a heart thought to be isolated. Little by little, gently, vitality and joy swept away beliefs and stories.
I discovered the peace that I am, in the authenticity of each moment. In that space, the fears, the guilt, the child who doesn't feel up to par, are welcomed and accepted. No more labels. I caught a glimpse of who I am and understood what I was always looking for. To be there, without reservations.
Isabella

(Italy)
Ex manager Vatican Museums Yoga Instructor
During retreats I feel a strong shared energy that supports me in staying present in the here and now and facilitates my state of meditation, observing the river of life flowing in the movement of people with whom I share that experience.
Moksha

(Switzerland)
Ex Manager Rai Switzerland
I find a deep sense of Truth in Shakti's words, but more so it's the energy itself which seems to communicate. I understand I am in the presence and in communion with a true Buddha and I don't know what one could possibly be more grateful for, except awakening itself. I feel transformation of some kind is inevitable when I'm immersed in the energetic field of Shakti's retreats.
Rula

(United States)
import export entrepreneur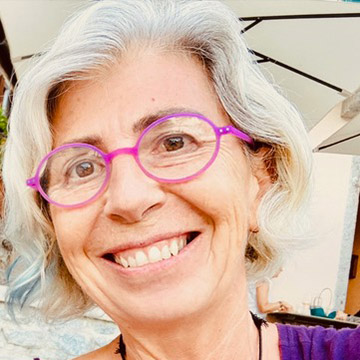 There is a constant process of deconstructing the ideas and (limiting) considerations of our personality in order to find the heart and the deep light of being. It is a search for deep truth...
Paola

(Italy)
TV Producer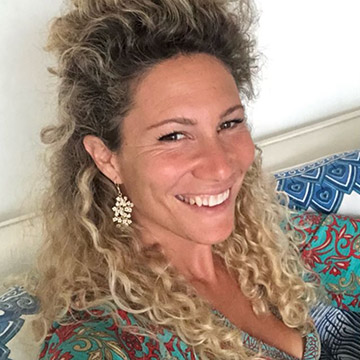 Shakti is a direct portal to the Heart.
Listening to her, working with her or simply being close to her brings you into a state of an almost unreal Peace, a space that is light and at the same time deeply fulfilling. In this, everything is quiet and you begin to intuit, and to experience, your Divine Essence.
Alessandra

(Italy)
psychotherapist
Since I went to the first retreat with Shakti, a process of profound change has begun.
During the retreat I feel especially connected to the field of awareness that is created in the group.
There is a greater openness towards love and life, a continuous experiencing of who I am.
The satsang is a wonderful, I feel immersed in a big embrace of love that welcomes all that I am.
When the retreat ends and you I go home, the process continues and is unstoppable.
I started to become aware of so many parts of myself that I hadn't seen... A miracle to be experienced in everyday life.
Arabella

(Italy)
hosewife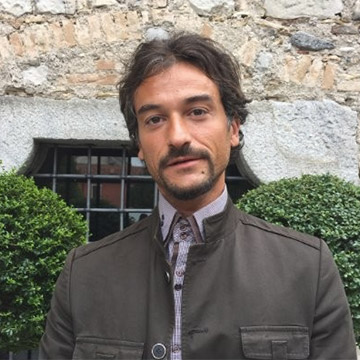 The work with Shakti is a caress to contact the deepest and truest part of us. A calling to the center, to the Consciousness that we are. With delicacy and sharp gentleness, she opens glimpses into the Heart from which she is able to let filter a Light that gives a new meaning to things. A full and light experience at the same time, which helps to free us more and more from old illusions and opens us up to a new Life.
Daniele

(Italy)
medical physician
I am able to stay more and more as Awareness. My heart opens widely and spontaneously without a cause. I feel very present, silent, loving, grateful and blessed. Big bow to Life and to you all.
Gitte

(Nederland)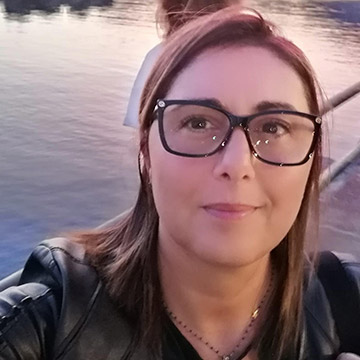 The intensity of Shakti's teaching surprises and excites me, accompanying me deeper and deeper in feeling and sensing the truth of my being from a pure deep space... I am learning how to stay! Thank you!
Anna

(Italy)
housewife
I really enjoy listening to Shakti's talks. There's a calmness to her presence which helps you look at your beliefs and life problems from a different and neutral perspective. It's like learning to be in touch with your inner peace even when there's chaos.
Kavitha

(India)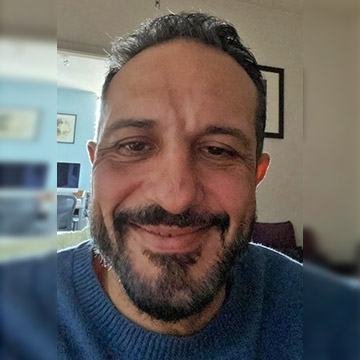 Live retreats with Shakti are an amazing combination of experiential exercises and a deep inquiry into who and what we really are, with the ultimate goal of embodying spirituality. She goes beyond conceptual knowledge to the root of understanding and realization.
Frankie

(United States)
NYC government officer
I feel that I am moving to a deeper level of practice - a real level - of Tantric teaching, the essence of which, with much joy and gratitude, I am beginning to assimilate. It is a spiritual universe that I now find closer, truer and easier to access. Thank you from the bottom of my heart!
Constantine

(Romania)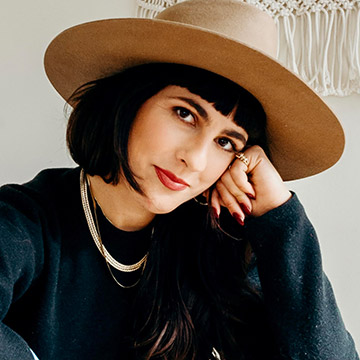 Shakti's presence in connection is authentic; she is real, approachable, intuitive, and embodied. Working with Shakti has enriched my work as a somatic psychotherapist in ways that my training, or personal therapy never did. There is deeper access to my intuition, gut sense, and bodily awareness that exudes my work and my relationships with clients. Shakti has been one of the most profound teachers of my life. I am deeply grateful to be a part of her international community and look forward to more in person retreats and gatherings again soon!
Sam Elisabetta Tomarchio

(United States)
Trauma, Sex, and Relationship Psychotherapist
I have an idea that dwells for years, an idea to live authentically, freely as birds do. But I also wonder if that is possible. What would that really look like?
One night Shakti fly into my dream and all the cells of my body exclaimed: "It is possible!" In her meetings, the real authenticity can be seen, felt, touched... I see Shakti as a great inspiration on how to be, on how to live life.
"When we sit in meditation,
not matter where we are,
or what it is our name or story,
we share the same Silence."